Updates on activities of Dr. Peter PIOT (The Laureate of the Second Hideyo Noguchi Africa Prize for Medical Research)
2019
Please see also the updates of 2015:Newsletter No.11
Updates on activities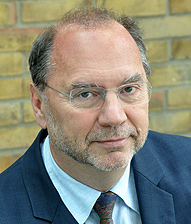 I have been very busy as Director of the London School of Hygiene & Tropical Medicine.
In 2018, the two Medical Research Council (MRC) Units in The Gambia and at the Uganda Virus Research Institute joined the LSHTM, doubling the number of staff, with half of LSHTM staff now based in Africa. LSHTM becomes more global than ever because of this new partnership and increases its access to research facilities and skilled researchers based "on-the-ground", while the Units will reap the benefit of LSHTM's global reputation and wide-ranging expertise.
a) Ebola
LSHTM and I personally have been very active in the response to the Ebola epidemics in West Africa and Democratic Republic of Congo
LSHTM worked with nationals and WHO on Ebola, Ça Suffit! Trial demonstrating high effectiveness of the Merck rVSV vaccine in a ring vaccination approach, and I am a co-investigator of studies on the Janssen prime boost Ebola vaccine.
b) Supporting young researchers
We established a joint PhD Programme in various aspects of global health with Nagasaki University, where also two faculty members of LSHTM are based.
I continue to support MSc students and doctoral candidates from Africa, with since 2016 priority for those engaged in Ebola control activities.
c) Other activities
I have been serving as Vice Chair of the board of GHIT, a pioneering public-private partnership to develop products for neglected infectious diseases capitalizing on Japanese innovation.
I led two Commissions for The Lancet: on the Future of Health in Africa, and on the future of the global response to Aids.
Since 2018 I am the Chair of Her Majesty's Government Strategic Coherence of ODA funded Research Board in the UK.
My biography "No Time to Lose" published in Japanese, Korean and Chinese, and my book "AIDS – between Science and Politics" was also published in Japanese by Keio University Press in 2019.
d) Selected Award since 2013
I was honoured with the Grand Cordon in the Order of the Rising Sun in Japan (2018) and received an honorary Knighthood in the UK (KCMG, 2016).
I received the prestigious Prince Mahidol Award (2014), the Canada Gairdner Global Health Award (2015), Robert Koch Gold Medal (2015), and was a 2014 TIME Person of the Year as one of the Ebola Fighters.
In 2018, I was elected to the German National Academy of Sciences Leopoldina.
Message to young generations
It is hard to think of a better inspiration for your life than the journey of Dr Noguchi Hideyo. Whereas at birth and during childhood, he had so much against him, he was lucky to be very smart and to benefit from the support and encouragement from several people in his environment, in the first place his mother who sacrificed everything for her son's education and beyond. He worked as hard as humanely possible, while spotting opportunities that others didn't see. He was attached to his culture of origin, but became one of the first global Japanese scientists.

I grew up in a small village in Flanders, Belgium, and as a child I was fascinated by microbes and epidemics, and was dreaming of visiting far away countries and exploring foreign cultures. That, plus the desire to help others, motivated me to study medicine.

When I was in my last year in medical school, and asked my professors for some career counselling, the verdict was nearly unanimous: "No future in infectious diseases: don't we have antibiotics, vaccines, hygiene?" However, I went for studying microbiology and infectious disease, as that was what I really wanted to do. Two years later I was part of the team that isolated Ebola virus, and most of my professional life dealt with pathogens such as HIV, the cause of AIDS, and Ebola virus. So, follow your passion and your dream when you have the choice, as these are powerful drivers of being excellent in everything we do.

The first know Ebola epidemic in 1976 in Zaire (now Democratic Republic of Congo) changed my life in the sense that it exposed me to extreme poverty, besides the excitement of fighting epidemics, and gave a strong direction for the rest of my live. However, the tragedy of hospital - acquired infections of the deadly Ebola virus, also taught me that it is not enough to want to do good and have noble intentions, but that it is at least equally important to be as competent as possible, and to cherish quality in everything we do. Nothing can replace education and expertise.

I have changed jobs a few times in my life. In each case I was driven by a desire to have impact, to learn and to expand my horizons, as curiosity is another big driver in my life. Often, I ended up in positions that I hadn't considered even a year before, but when I saw the opportunity, I always thought "Why not try, as I can make a difference".

Because of my age I am now regularly asked how to plan a career, and my first response is always "Don't plan too much". In any case life is often not straightforward, you can't predict everything, and if you are too rigid, you will miss exciting opportunities - and life may be more boring as well. This means that it is important to now and then take some risk, to enter unchartered territory, obviously without taking foolish risks.

It is equally important to be clear what your values and long term aspirations are, as that provides you a much needed inner compass, and helps to overcome the numerous small and big daily hassles, to work with people who don't share your values and sometimes don't take up their responsibility, and to navigate through often obscure and bureaucratic systems in order to achieve your goals. Something important that I learned from working on AIDS is that listening to people and communities who are affected by the problem we are working on - be it HIV, poverty, gender based violence... - gives not only insights in what to do and how to do it better, but is immensely motivating. And when we are in a position of authority, we should be the voice of those without a voice.

Let me conclude with a very thoughtful quote about the dream of life from the Indian writer Arundathi Roy (in The End of Imagination): "To love. To be loved. To never forget your own insignificance. To never get used to the unspeakable violence and the vulgar disparity of life around you. To see joy in the saddest places.to pursue beauty to its lair. To never simplify what is complicated or complicate what is simple.to respect strength, never power.to never look away. And never, never, to forget."

Let me assure you: global health is one of the most exciting areas of work and life, and there is definitely future in global health.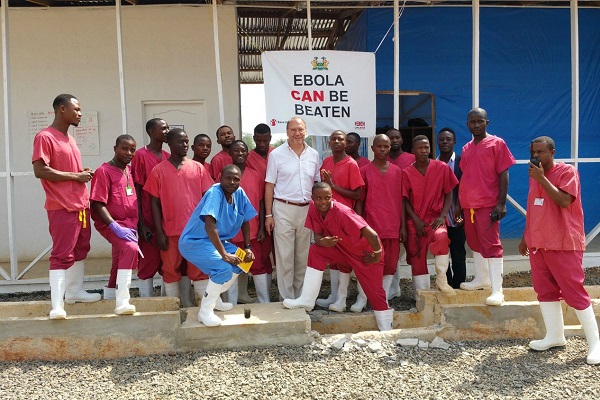 Dr. Piot with Ebola workers in Sierra Leone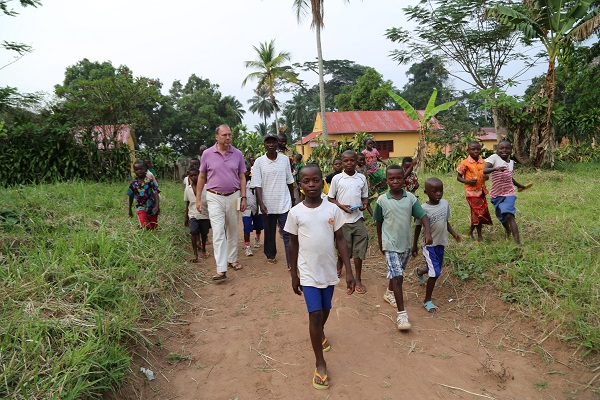 Dr. Piot in Yambuku in 2014 with nurse Sukato Mandzomba who survived the original Ebola outbreak in 1976
(picture by Dr. Heidi Larson)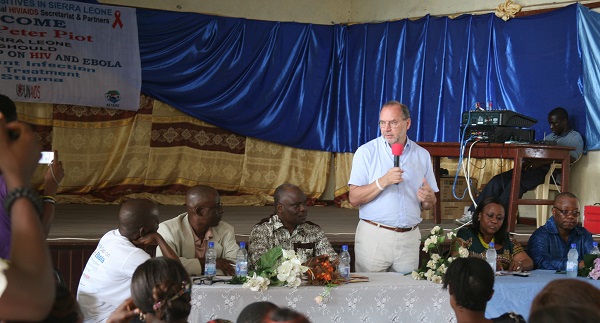 Addressing Sierra Leone HIV community on Ebola, Dec 2014
(picture by Dr. Heidi Larson)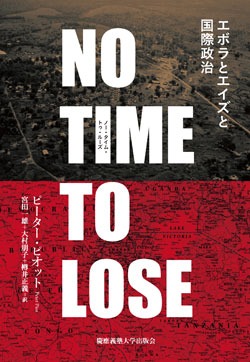 Cover of "No Time To Lose"