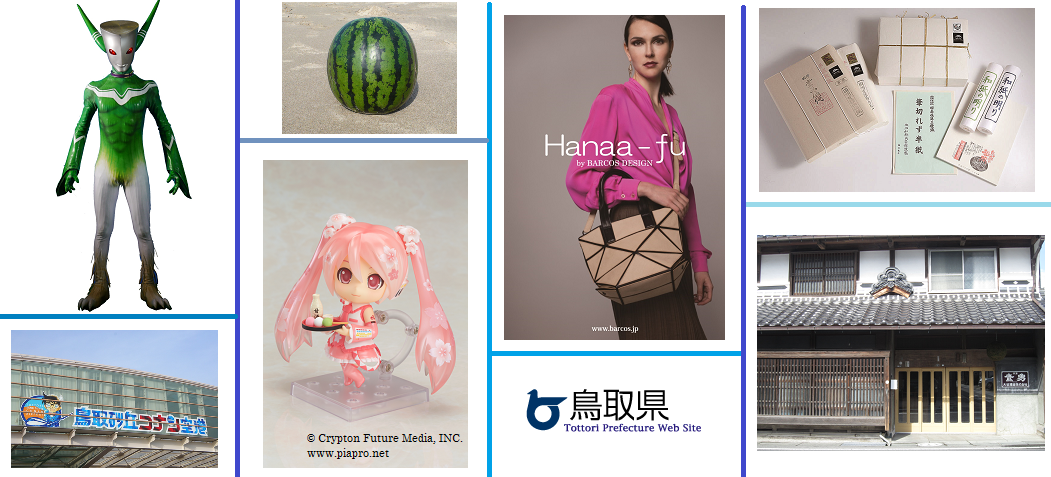 Takami Akai
CEO of Yonago Gainax Co., Ltd.
Mr. Akai produced the Princess Maker series, a pioneering life simulation game, at Gainax and has been involved in producing many anime series. He launched Yonago Gainax in 2014. His aim is to root his content productions in the Sanin Region, the locale that gave rise to the Izumo mythologies, Japan's oldest content.
Toshimitsu Ishida
Head of the Gosho Aoyama Manga Factory
The Gosho Aoyama Manga Factory is located in Hokuei-cho, Tottori Prefecture, the town where Gosho Aoyama, creator of Detective Conan, was born and raised. This facility is the only place in the world where you can see mementos from his youth and other parts of his roots as well as experience the inventions and tricks that appear in Detective Conan.
Kantaro Iwasa
Director of Good Smile Company, Inc.
Mr. Iwase was active as a management consultant at McKinsey & Company before joining the Good Smile Company, a figurine manufacturer. He served in management planning and was made a director at the company in December 2014. He also was a producer of the Red Bull Air Race Chiba 2015, which was sponsored by the Good Smile Company.
Shuko Otani
President and CEO of Otani Shuzo Co., Ltd.
The local conditions of the bountiful nature at the foot of Mt. Daisen are well suited to brewing sake. Since its inception in 1872, Otani Shuzo has continued to meticulously brew dry sake, where the maker's face can be seen in each process from growing the rice to brewing the sake, by using a base of Yamada Nishiki rice along with Tamazakae rice and Goriki rice, which is favorable for sake brewing and only available in Tottori Prefecture.
Hiroshi Hasegawa
Chairman of the Board of the Tottori Prefecture Inshu Washi Cooperative Association
(CEO and President of Shinya Paper Production Co., Ltd.)
The Association was formed through the merger of the Saji Inshu Washi Cooperative Association and the Inshu Washi Cooperative Association of Aoya in April 2003 for the purpose of joint sales of inshu washi products, joint purchasing of raw materials, raising the quality of management and technical abilities, and developing successors. The Association obtained a regional collective trademark in November 2009 for Inshu Washi.
Tomomi Masuda
Chairman of the Sakaiminato Tourism Association
The city of Sakaiminato is the birthplace of manga artist Shigeru Mizuki, who is well known across generations. The Association works on tourism and community building that highlights the city's charms with a yokai motif. In particular, the Association turns out projects in rapid fire and takes steps so that tourists never get bored. It always communicates information to the mass media and validates the outcomes of communications by converting coverage into equivalent advertising value.
Masahiko Miyazaki
President and representative director of the Tottori Bank Ltd.
Founded in 1949, the Tottori Bank is the only regional bank with its head office in Tottori Prefecture. Aiming to be a "bank that creates bright futures for customers and a vibrant community," the Tottori Bank has made it a tenet of its business to actively participate in regional creation, based on its "Thought, Actions, and Reforms II, 27 ? 29" mid-term business plan.
Takashi Yamamoto
President and CEO of Barcos Co., Ltd.
The popular Hanaa-fu convertible handbags, based on the concept of origami, are carried by Robinsons in Singapore and other high-end dealers in Hong Kong and South Korea. The company plans to open the first section for a Japanese brand in Italy's largest distributor group this autumn.
Gantugs Rentsendorj
Instructor and sumo coach at Tottori Johoku High School
Tottori Johoku High School is a private high school founded in 1963. From the school's precept of simple fortitude, its sumo club, with its motto of "honest practice" has devoted itself to daily training to become the best in Japan. It was rewarded by winning the national club and individual sumo championships in 2011. The school has produced a long line of sumo wrestlers including Terunofuji, Ichinojo, Takanoiwa, and Ishiura.